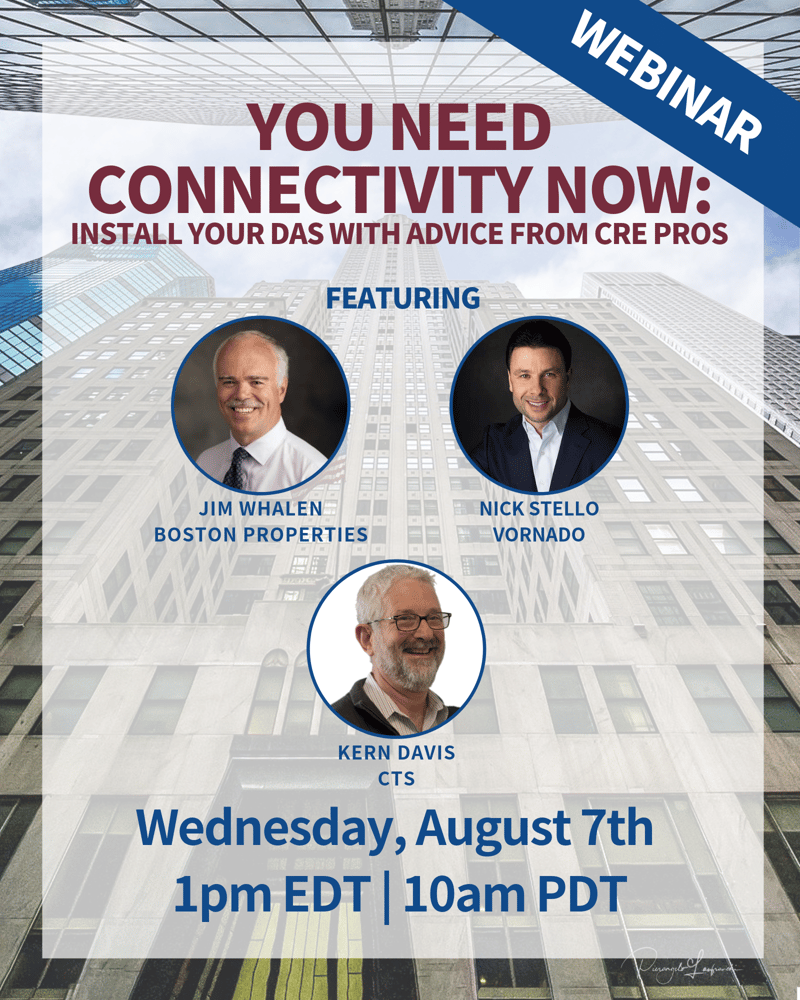 In-building connectivity is a must-have for virtually every tenant - and it should be a priority for you. Join us for this exclusive webinar with some of today's top CRE leaders as we explore the importance of DAS and other connectivity technology for property owners and managers.
Jim Whalen of Boston Properties and Nick Stello of Vornado, both powerhouses in the property management industry, will be sharing insights and tips for fellow CRE leaders.
We'll also discuss the who, what, when, where, and why of planning for your building's connectivity solutions, and how an integrator can help. An integrator is the architect of your building's connectivity and serves as a trusted resource who can guide you in not only planning for your property's connectivity, but in connecting you with the right providers for your needs.
Kern Davis from Communication Technology Services (CTS) - the connectivity integration experts - will detail the benefits of working with an integrator. Communication Technology Services provides the highest quality telecommunications services needed in today's properties. From sporting venues to campus environments, from medical facilities to hospitality and corporate enterprise, CTS is the leading choice for mobility infrastructure and deployments.
Sponsored By: